Beatrice Bowles
Storyteller, Writer and Gardener
My earliest memory is of sunshine streaming into my grandfather's yellow breakfast room and onto a blue bowl of raspberries before me. In that moment, everything connected, light, warmth, color, sweetness. In that moment, life seemed miraculously beautiful and deeply good. I had no words, only wonder.
Once I could read, I fairy tales kept alive that sense of wonder. I devoured my grandmother's beautiful storybooks of tales from around the world. I marveled at the way the stories brought alive all of nature from the sun and stars, from trees and flowers to storms and spiders, and to all kinds of characters from magical to monstrous. Stories of goodness triumphing over evil and of kindness defeating greed, gave me courage, hope and faith in justice.
Later, when I read the same stories and more to my own children, I felt l like a gardener planting magic seeds. Their delight in hearing stories inspired me to become a storyteller and learn to tell stories by heart. I saw storytelling as a crafty way to connect more children today to nature's timeless secrets of happiness and survival and to the challenges and joys of human nature.
Inspired by Spider Grandmother, the fairy godmother of my storytelling, I like to weave webs of tales from different cultures around a shared theme in my performances, my audio storybooks, and my two storybooks, 'Spider Secrets' and 'Grandmother Spider's Web of Wonders.' (April 30, 2020)
May these lively stories stretch your imagination beyond belief, reveal allies you never knew you had, and delight you happily ever after.s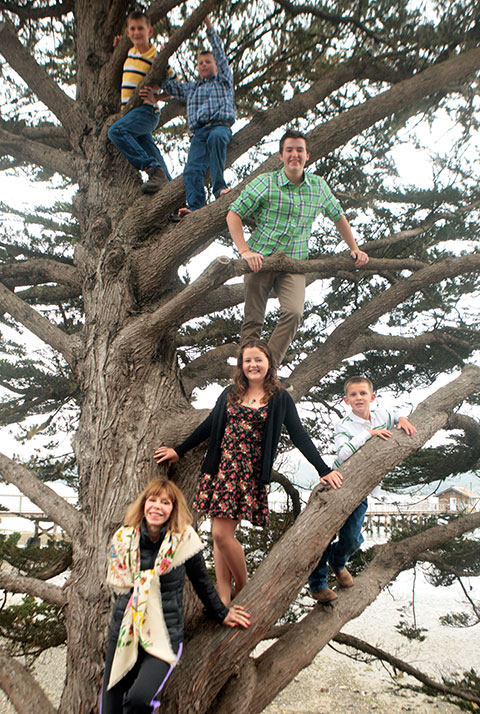 Each of my audiobooks bring together traditional tales from different cultures around a common theme.
All feature original music by composer, Sara Buchanan MacLean.
In the Seventies, I discovered a wealth of creation stories from different cultures worldwide. Since every tradtion sees life on Earth as a miraculous gift, instead of letting differences between traditions divide us, creation stories  offer a way of deepening our shared reverence for the planet. When I proposed a recording of diverse creation stories to Michael and Justine Toms, the pionering producers of New Dimensions Radio, they agreed and assigned me a mentor, their star interviewee, world mythologist, Joseph Campbell. I almost fainted.
His advice was always,"Look for the deep similarities."

Our program, 'Children of Desire: Five Creation Stories from Around the World' is available from New Dimensions and features storytellers from different traditions and original 'Kiva Music'. Please enjoy this modern coming-of-age experience.
For my listeners, my three wishes are:
1. Emotional Connection
Open your hearts to perceive nature as a living matrix and our miraculous home.
2. Imaginative Connection
Activate your visual abilities and inhabit wild wonder tales from around the planet.
3. Intellectual Connection
Seek the deep and powerful likenesses between different cultures' stories.